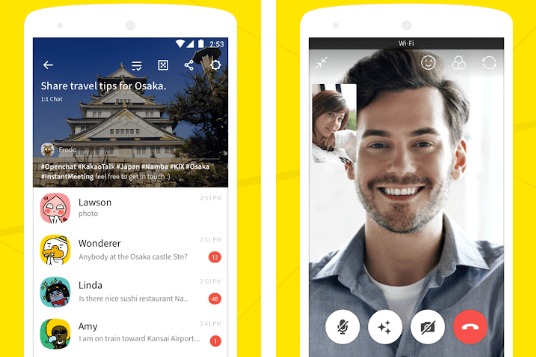 Crypto Briefs is your daily, bite-sized digest of cryptocurrency and blockchain-related news – investigating the stories flying under the radar of today's crypto news.
Wallets news
Chat app giant and Klaytn blockchain mainnet developer Kakao has announced that it will roll out its crypto wallet in the first quarter of 2020, reports Hanguk Kyungjae. The company plans to link the wallet to its KakaoTalk chat app, which has 50 million active users. KakaoTalk has 96% penetration in South Korea. The company has also announced it will expand the scope of its operations in the blockchain sphere, with plans for a blockchain-powered ID authentication solution in the pipelines.
Rakuten Wallet will begin offering its customers leveraged transactions. According to media outlet Coin Post, the company's president also admitted that Rakuten, Japan's largest e-commerce platform, is "exploring the possibility" of using cryptocurrency-based incentives as part of its popular rewards points program.
Exchanges news
South Korean exchange Coinbit has denied reports that claimed it was the platform whose CEO was charged with assault and blackmail this week following a violent incident that allegedly took place in February this year. South Korean prosecutors are now investigating the incident, and a number of media outlets claimed that Coinbit was the unnamed exchange at the heart of the controversy. However, Coinbit has refuted the claims, per N Today, stating that the "CEO named Choi" that the police has named is not the head of its exchange.
Canadian investment fund manager 3iQ has filed and been receipted on its preliminary prospectus for The Bitcoin Fund, a closed-end bitcoin fund that is expected to be listed for trading on a major Canadian stock exchange, moving towards an initial public offering (IPO) of Class A units and Class F units at a price of USD 10.00 per unit, they said on Thursday. The company plans to list on the Toronto Stock Exchange and begin trading in late December or early January, Coindesk reports, citing a 3iQ representative. This comes after the firm received a favorable ruling from its public hearing before a panel of the Ontario Securities Commission (OSC) in October.
Adoption news
BC Card, one of South Korea's biggest credit card operators, says that it will develop a blockchain-powered donations platform. Per Money Today, the card company has teamed up with tech company E4Net on a project that will see them apply blockchain technology to BC's existing donations platform.
And Kakao has also announced that three of South Korea's largest business conglomerates – subsidiaries of telecoms giant SK, retailer GS and the Hanhwa business group – have joined the Klaytn governance council. Hanguk Kyungjae reports that Hanwha's tech subsidiary Hanwha Systems, SK's SK Networks and GS home shopping subsidiary GS Shop have joined the council, boosting its membership to 27.
"Big four" accounting firm KPMG in Australia, China and Japan launched KPMG Origins, a blockchain-based 'track and trace' platform to support industries including agriculture, resources, manufacturing and financial services, says the firm. The platform will connect a number of emerging technologies including blockchain, internet of things sensors (IoT), and data and analytics tools, in order to provide transparency and traceability to trading partners across industries.
Marcus Treacher, Global Head of Strategic Accounts at Ripple, said that Ripple has onboarded HDFC, an Indian private bank, onto its network. The bank was among the first to receive approval from the Reserve Bank of India (RBI) to set up a private sector bank in 1994, while today, it has a banking network of 5,314 branches and 13,640 ATMs spread across 2,768 cities and towns, the website claims. Treacher added that half of Ripple's customers are banks, 25% of which are large banks, while the rest are "really interesting" startup and digital banks.
Even if digital asset such as Bitcoin or Facebook's Libra were to receive a green regulatory light, the "rich countries" are still able to regulate how and where it's spent, which would limit liquidity and value, says Kenneth S Rogoff, Former Chief Economist at the International Monetary Fund, and a Professor at Harvard University. But a state-sponsored digital-currency, such as the one China will likely bring newt year, will be a "retail, digital version" of the country's currency, aimed at domestic consumers, but with global ambitions. This could stand as a challenge to the U.S., he added.
Tim Alper , 2019-11-29 16:49:30 ,

Source link