bitcoin cash – Crypto Daily™
Om H4, the Bitcoin Cash is trading above 38.2% Fibo. Currently, this is another signal of further growth with the aim at 50.0%. The Stochastic is on the verge of forming a Golden Cross at the oversold area, which may signal for the end of a pullback and soon continuation of the ascending impulse. The aim of the growth is the same as on D1 — 268.00 USD.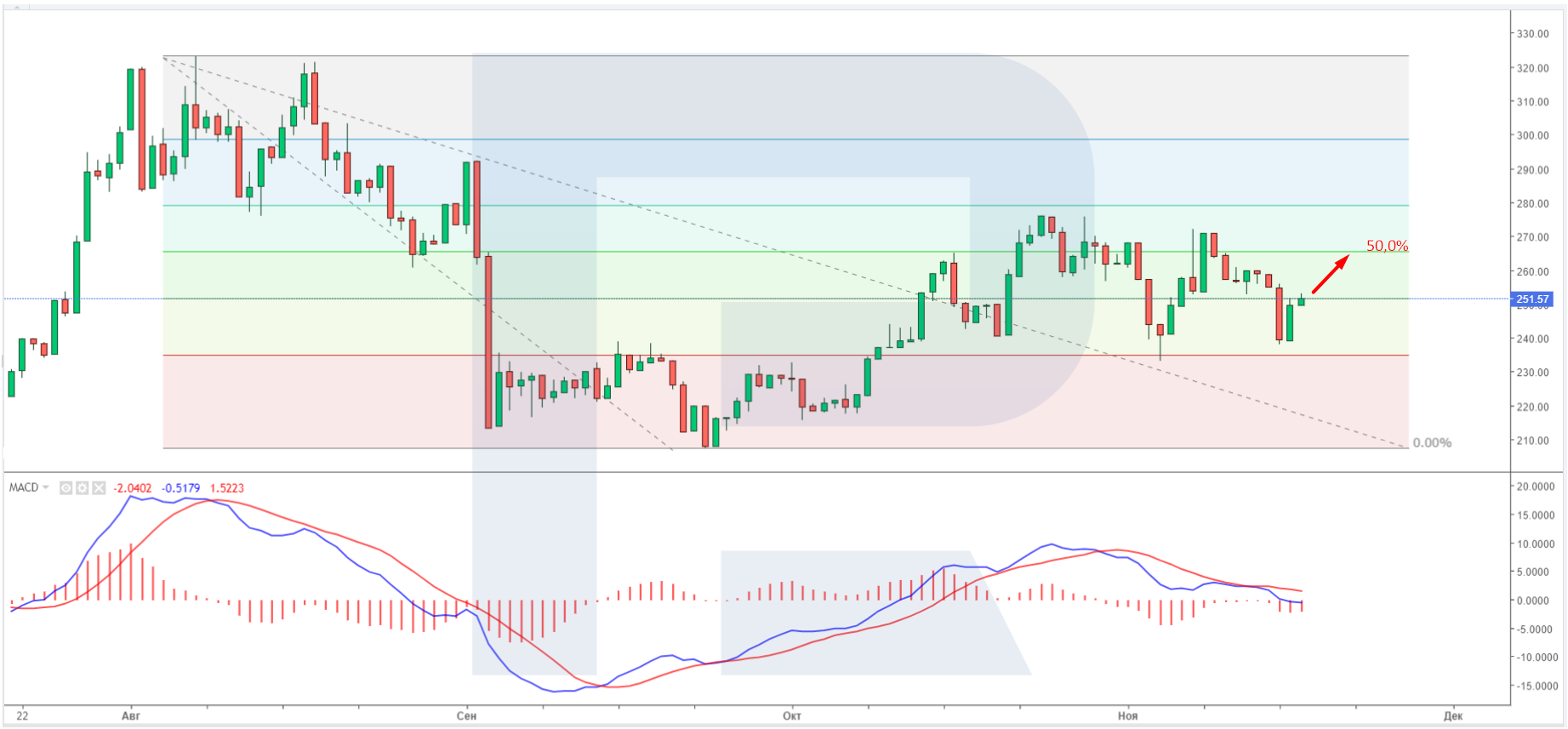 After a hardfork in the Bitcoin Cash network on November 15th, the network again "split in two". Anyway, the update was not take positively in the market: some investors think that the project is unstable, and its future is vague. Some fans of the BCH are sure that constant conflict hardforks (this one was the third in four years) split the crypto community in two parts, which is harmful for the token.
Experts think that the lack of market support can draw almost any cryptocurrency down if it suggests no up-to-date technology or solutions. This is what might happen to the BCH.
Hardforks happen in the network roughly every six months. They happen when there is no agreement in the crypto society about the key ways of development. If so, the network splits. For example, in 2018, a hardfork resulted in the appearance of the Bitcoin CV, then the Bitcoin Cash Node. Not that people were agitated by the coins; they have their fans but have little weight in the market.
Recently, the PayPal payment system has added the Bitcoin Cash to the list of available coins alongside the BTC, ETH, and LTC. This means that one of the cryptocurrencies that appear as the result of the hardfork may acquire the support of the community, which will later affect its price. 
By Dmitriy Gurkovskiy, Chief Analyst at RoboForex


2020-11-17 13:26:16

Dmitriy Gurkovskiy

Crypto Daily™

Source link