bitcoin price – Crypto Daily™
BTC/USD has broken $18,000. The last time traders saw the asset so high was in December 2017. Right now, investors split down the middle: some of them believe in the aggressive growth of the asset and say that it's just the beginning of the entire bullish rally, while the others expect a deep correction and insist that big-time institutional investors aren't ready to buy on the highs – they need low prices for purchases. Indeed, right after reaching $18,500, the price rebounded to the downside and reached $17,200. However, even under those circumstancesб traders are willing to buy despite possible high volatility. A similar correction could be seen during the test of $16,000 when the price fell to $14,300 but then quickly recovered. Most likely, as the asset approaches its all-time high, possible corrections may cover several thousands of dollars, that's why one should be prepared for a significant increase in volatility in the nearest future.
There are quite interesting movements in Gold, which is slightly falling in price while BTC/USD is steadily moving within the "bullish" trend, although it was Gold that served as a traditional "safe haven" asset at the times of different global crises. It appears that Bitcoin is trying to replace the precious metal right now and there are several fundamental reasons for this choice made by investors. For example, it's quite difficult to mine Gold, protect and transport it, while the leading cryptoasset can be easily bought, sold, stored, and used for making payments – this is the reason why many people call it a "digital gold".
A positive signal in favor of further growth of the cryptocurrency market is the intense interest in digitalization ща national currencies among global Central banks. For example, Deutsche Bank Research published another report, in which it encouraged European politicians and companies to use every effort for creating a digital Euro. However, a lot of countries decided to "sit on the fence" but the ECB is pushing forward and may make a decision as early as in January 2021. Still, one shouldn't expect the ECB to create a digital national currency in no time: according to president Christine Lagarde, implementation of this project might take up to 4 years.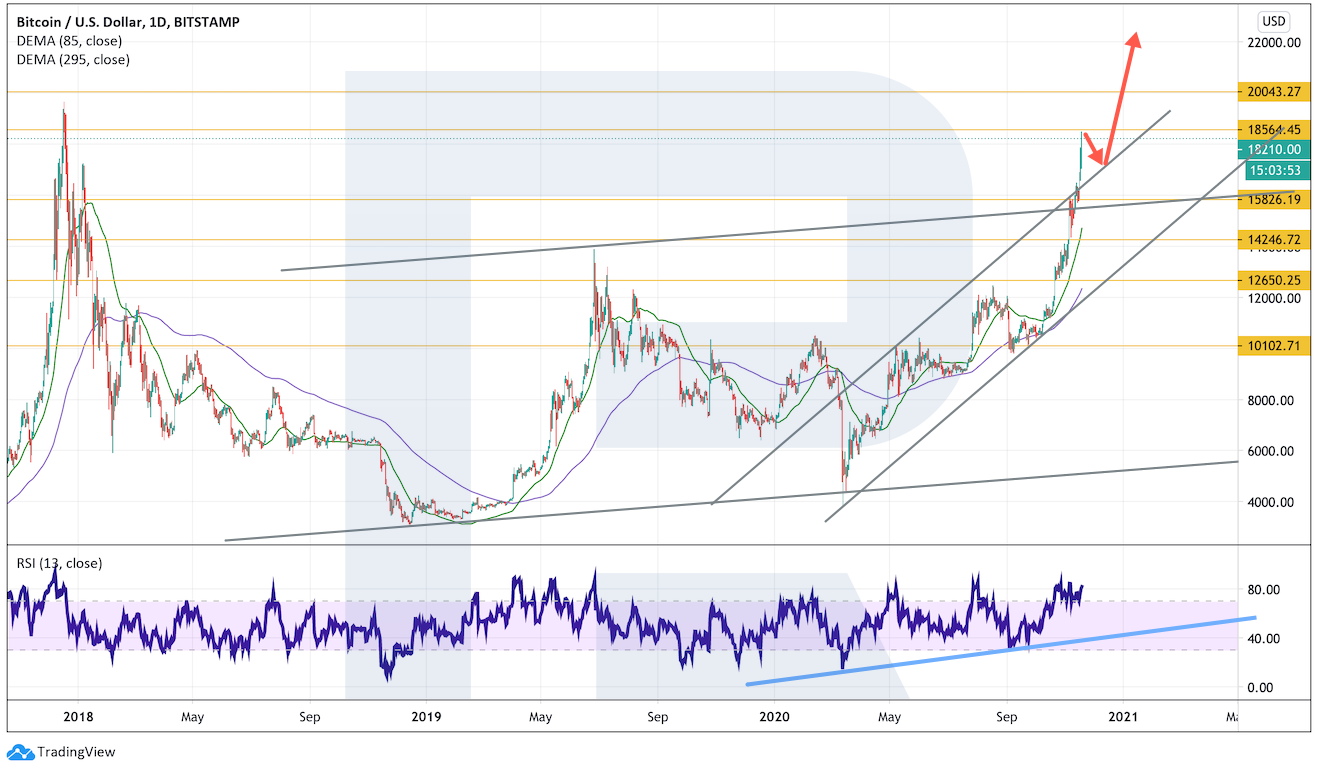 From the technical point of view, the current uptrend remains quite storing. In the daily chart, BTC/USD are breaking upside borders of rising channels with confidence and that's a very strong signal in favor of further growth of the asset. One may get the impression that bulls may easily break $20,000 in the nearest future. in this case, the next upside targets will be at $22,000 and $25,000.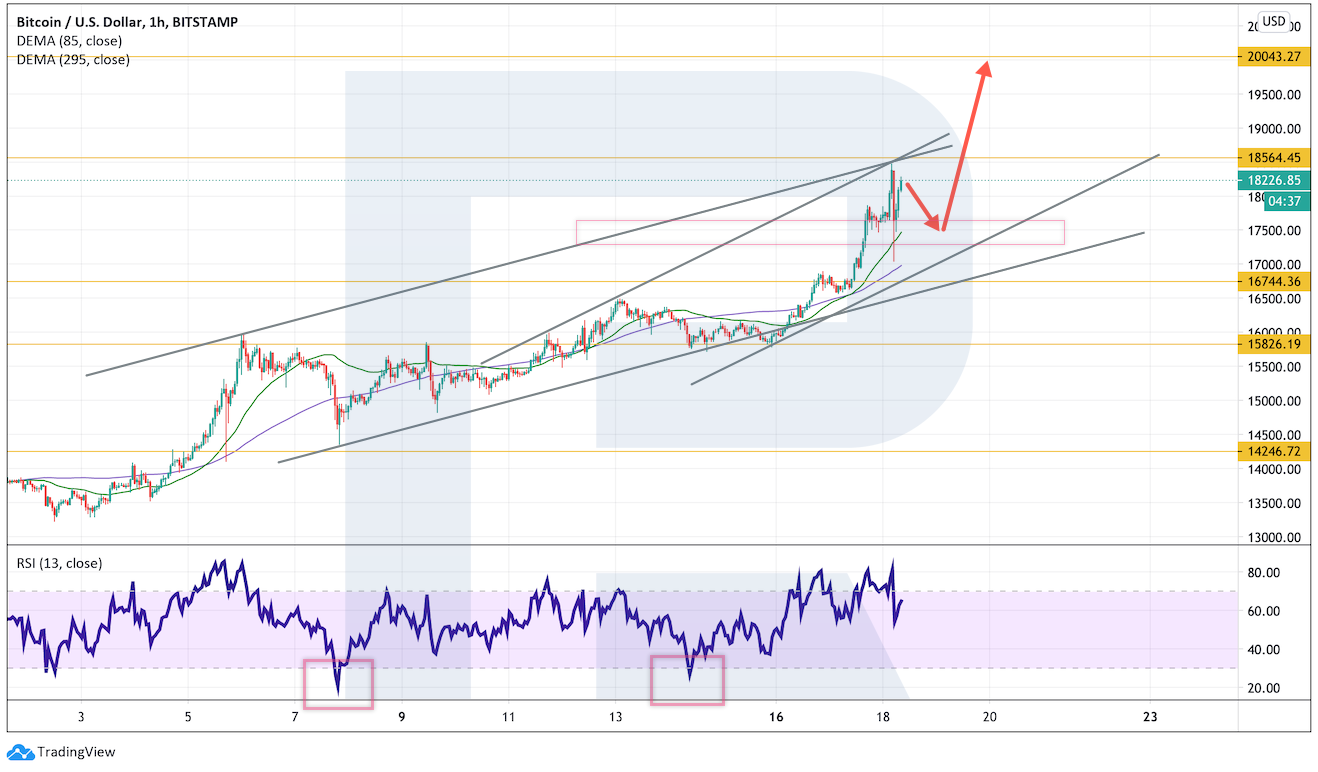 As we can see in the H4 chart, after completing the correction earlier today, the asset may form a Diamond pattern, which may become an upside continuation pattern if the price breaks its upside border. One should also pay attention to the RSI, which very seldom moves below 30, thus indicating a strong bullish pressure at the time of descending corrections. All these factors hint at a very soon and quick breakout of the all-time high in BTC/USD in the nearest future.


2020-11-18 12:33:40

Dmitriy Gurkovskiy

Crypto Daily™

Source link