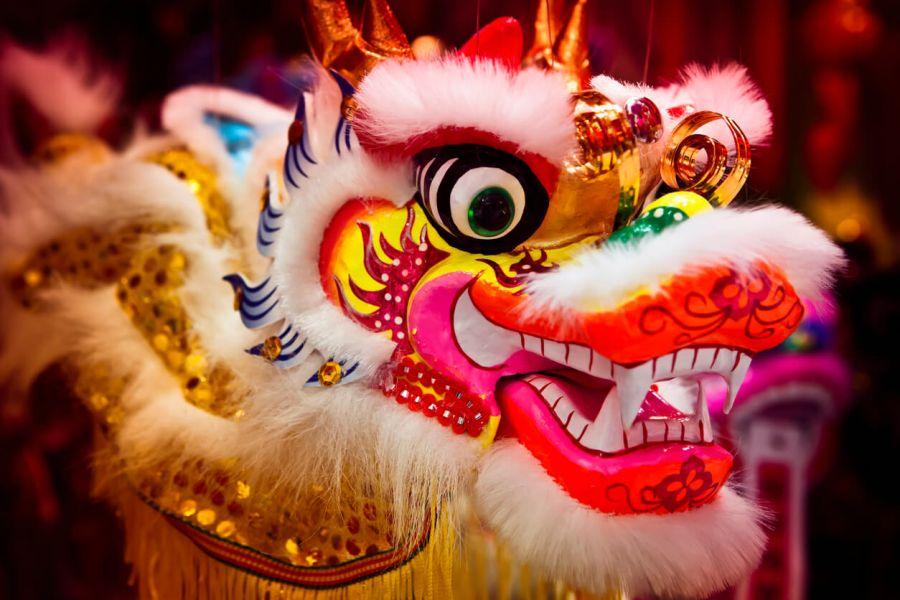 Crypto Briefs is your daily, bite-sized digest of cryptocurrency and blockchain-related news – investigating the stories flying under the radar of today's crypto news.
China news
Despite China's U-turn on Bitcoin mining, Chinese local governments are strengthening regulation of the crypto mining industry and its aspect such as speculation and illegal fundraising, with North China's Inner Mongolia Autonomous Region seeing tightened mining management, the Global Times reports. Crypto mining companies in the local cities will be receiving a joint inspection unit to inspect the clean-up and rectification. This move could force mining companies to switch to other businesses or move altogether, according to the report.
The official Weibo (a popular Chinese microblogging website) accounts of the major cryptocurrency exchange Binance and the Tron Foundation have been blocked and all content removed. The page says: "The account has been blocked due to violations of laws and regulations and the relevant provisions of the Weibo Community Convention." According to China Times, citing insiders, in the case of Binance, the reason may be stricter penalties or the upcoming launch of fiat gateways through Chinese giants WeChat and Alipay.
Regulation news
The operators of South Korea's Busan Blockchain Regulation Free Zone – a government-designated blockchain initiative – say they intend to continue drafting initial coin offering (ICO) guidelines. Seoul imposed a blanket ban on all forms of ICO in 2017, and confirmed it would not be changing its position earlier this year. However, Busan has long maintained its intention to push for regulated ICOs within the zone. Per Paxnet News, Busan authorities claimed they believe Seoul's "mood" on ICOs is "changing little by little."
Adoption news
Mori Energy, an energy provider in Nagano Prefecture, Japan, is set to begin a blockchain-powered energy trading platform pilot in February 2020. Per Nagano Nippon and Nikkei, the provider will conduct a demonstration in early December and is looking for some 30-40 volunteer participants in the region, with a view to building a blockchain-based P2P trading platform for the prefecture.
Japan's Kyoto University has begun to operate a Ripple node in a first for a Japanese university, reports media outlet Crypto Watch. The university also hosted a lecture by Ripple's CTO David Schwartz earlier this week. The University of Tokyo is also working with Ripple, as are a number of other major East Asian universities.
Walmart Canada has launched an automated blockchain-powered network for freight tracking and payments. In a press release, the company stated that it had teamed up with DLT Labs on what it described as "the world's largest full-production blockchain solution for industrial application." Walmart has been working with IBM on a number of blockchain-powered food and drug safety solutions for several years.
Decentralized AI marketplace SingularityNET partnered with an online payments giant PayPal, the network announced on November 14th. This move will enable "globally democratizing access to AI," they said. This opens the door for SingularityNET to 286 million active registered user accounts.
Ingenico Group, a French-based payment solutions provider, partnered with Singapore-based fintech Pundi X. The announcement explains that Pundi X has integrated their XPOS software with the point-of-sale (POS) APOS A8 devices (portable POS solution that runs on Android) by Ingenico, which will allow merchants globally, who are using APOS A8, to accept various cryptocurrencies as payment "and provide consumers with more secure and seamless transactions experience, powered by blockchain technology."
The saga of the Tunisian digital fiat continues. After the central bank of the country denied reports that it is developing a central bank digital currency, the CEO of Universa Blockchain, a company that reportedly partnered with the bank for the digital fiat project, now claims that Tunisia's uDinar digital dinar has been launched, but it hasn't yet received a CBDC (central bank digital currency) status.
Crypto platform Blockchain.com unveiled its lending desk from Blockchain Markets. The announcement says that, since the launch to a select group of clients in August, their "institutional clients have lent, traded, or borrowed over USD 1.6 billion in cryptocurrencies" and that the platform became "one of the top five lenders in crypto."
Legal news
The OneCoin case received an update: Konstantin Ignatov, the brother of the missing co-founder of the Bulgaria-based organisation, Ruja Ignatova, pleaded guilty to several charges, including money laundering and fraud. BBC reports that the investigators on this case believe as much as GBP 4 billion (USD 5.1 billion) was raised globally in "what is said to have amounted to a Ponzi scheme." OneCoin Ltd is still in business and denies all wrongdoing.
Tim Alper , 2019-11-15 13:17:00 ,

Source link