Citibank Partners with Central Banks to Build CBDCs, CEO Reveals
Citigroup Inc (NYSE: C) CEO Michael Corbat recently revealed that the bank has been partnering with central banks globally to build Central Bank Digital Currencies.
While CBDCs have gained wild popularity in the past two years, Corbat predicted their rise during Bitcoin's 2017 epic surge. At the time, he observed that BTC's parabolic rise would spark an interest in digital currencies from central banks.
Three years later, Corbat has revealed that his bank is helping world governments in their CBDC pursuit. Speaking on Friday at the Bloomberg Invest Talks, he reiterated that CBDCs are the inevitable future of money. The banking veteran, who took over at the helm in 2012, didn't reveal the specific governments the bank was working with.
"We've been working with governments around the world in terms of the creation and commercialization of sovereign digital currencies. I think it's inevitable that they will be coming," he told David Rubenstein, the co-founder of The Carlyle Group (NASDAQ: CG).
The Citi chief noted that millennials have changed the financial services industry, making digital payments a critical part of the bank's services. This switch to digital payments is one of the factors that have led to the rise of cryptocurrencies, and consequently, CBDCs.
On Bitcoin, Corbat believes that they will continue to serve as viable currency alternatives.
"I think that some of these currencies will just be continued alternatives and sources of payments that people can take advantage of, based on the underlying nature of what they are."
Citi spokesperson Danielle Apsilos reiterated Corbat's comments, revealing that "Citi is providing experience-based insights into the design choices involved in the formulation of digital currencies."
Banks Bullish on Bitcoin, CBDCs
While Corbat maintained a reserved view on Bitcoin, one Citibank executive is extremely bullish on Bitcoin, recently claiming it could hit $300,000 by the end of next year.
As Coinspeaker reported, Citibank managing director Thomas Fitzpatrick compared Bitcoin to the 1970s gold market. In a report to clients, he claimed that BTC's volatility is the type of trend that sustains long-term growth. Fitzpatrick's prediction was based on technical analysis, he revealed.
"All we know is that price is likely to continue going up," he stated, adding that Citi is out to ensure its clients are "exposed to the bitcoin moon".
Earlier this year, Corbat's predecessor as the Citi CEO, Vikram Pandit, called on the US Federal Reserve to pursue a CBDC. In New York Times' op-ed, Pandit pointed out that the Fed is falling behind other nations in the CBDC field. Moreover, rising Bitcoin adoption in the US has been a clear indication that Americans are in need of digital payments. The Fed must take advantage of this and get ahead of the digital payments with a regulated CBDC, he opined.
Aside from Citibank, other major American banks have also become bullish on Bitcoin in recent months. The country's largest bank JP Morgan leads the list, with its November report revealing that institutional players preferred Bitcoin over gold ETFs in October. In an earlier report, J.P. Morgan Chase & Co (NYSE: JPM) had noted that Bitcoin's upside in the long term is considerable if it continues competing with gold as an alternative currency.
Cryptocurrency news, Currencies, Market News, News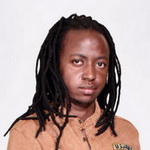 Steven has been a cryptocurrency enthusiast since 2015 after learning about Bitcoin in an online forum. He is most excited by the application of blockchain technology in developing countries for financial inclusion.


2020-12-05 16:15:31

Coinspeaker

Bitcoin News Network