ethereum – Crypto Daily™
The week that is coming to an end has been rather successful, though the market failed to renew the high of the beginning of September. Now the altcoin is consolidating, trading near 462.00 USD.
On D1, ETH/USD has broken through 23.6% Fibo and keeps growing. We may expect the quotations correct slightly and proceed to 0.0% Fibo. Breaking it away, the peice may go on growing. The MACD histogram is above zero, which is another signal for growth with the aim at the resistance level of 487.00 USD.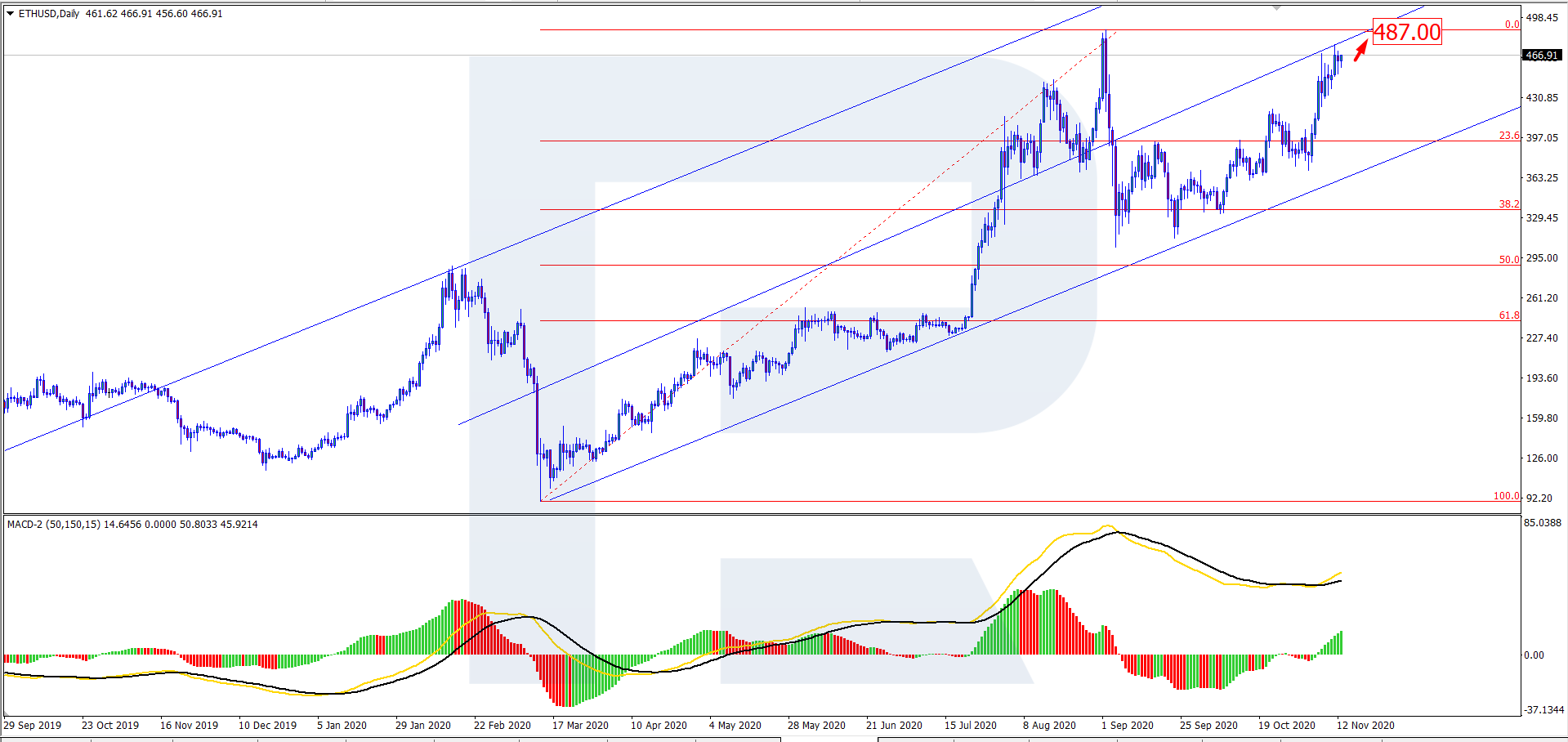 On H4, the pair is heading for the upper border of the channel, signaling the continuation of the general uptrend. After a correction, it may break through the resistance level and go on growing. The Stochastic has formed a Black Cross at the overbought area, increasing the chances for a correction before further growth. The aim of the ascending dynamics is 487.00 USD.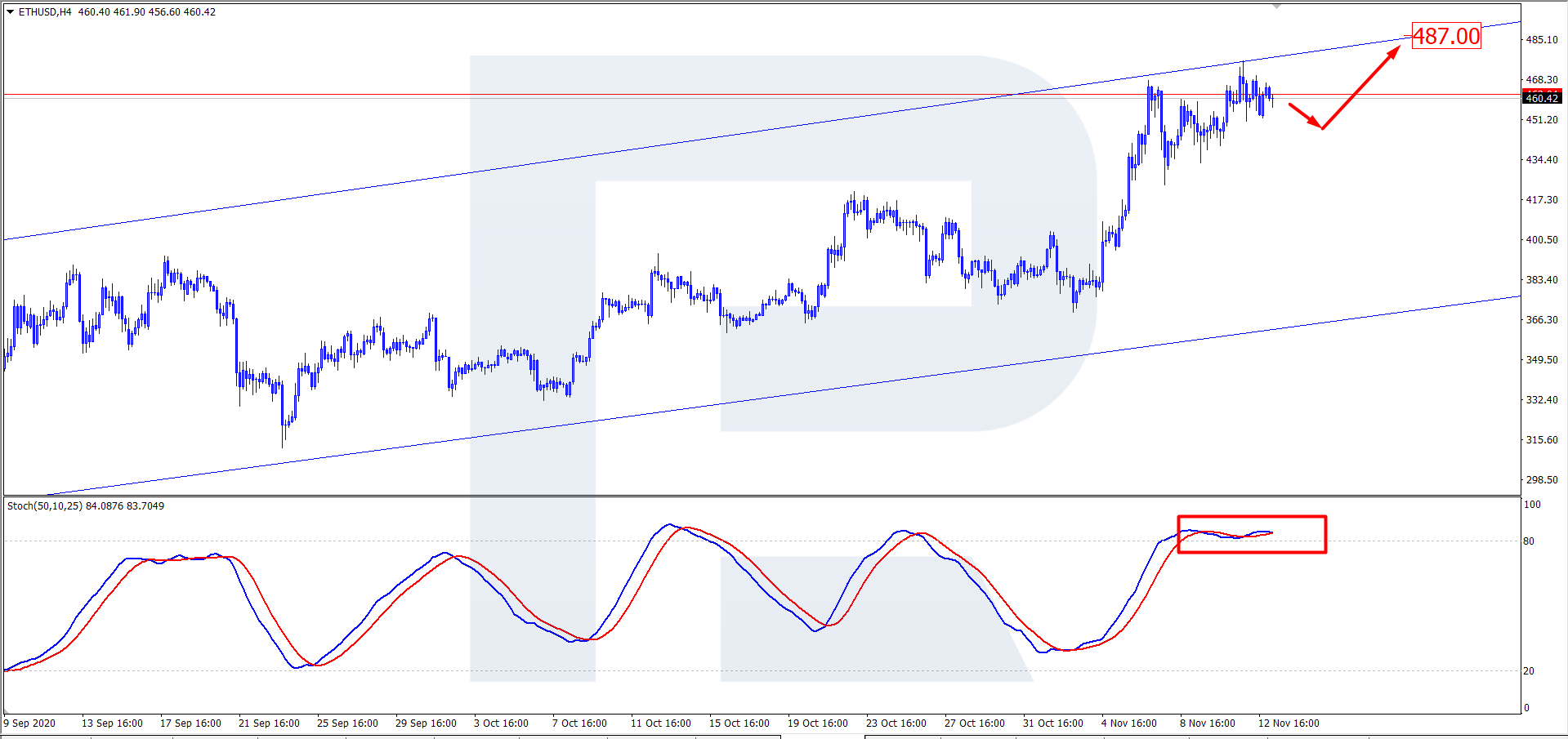 This week, the Infura service has been put on a halt. The service provides infrastructure solutions for the Ethereum. The break affected the API of the main Ethereum network. The team of developers quickly shot the problem and restored the functioning of the network; however, the problem of the service damaged the renewal process of the ETH values on many platforms.
For example, certain exchanges had to stop the processes of withdrawing the ETH and ERC-20 token. The problem was reported by Binance, Upbit, and Bithumb ().
However, the price of the ETH never reacted to the technical issue: the price of the altcoin kept growing according to the "crazy" market demand and rose by 1% more.


2020-11-13 14:09:17

Dmitriy Gurkovskiy

Crypto Daily™

Source link