Tether And Bitfinex Settle With the New York Attorney General's Office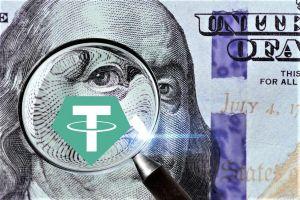 Major crypto exchange Bitfinex and Tether, the issuer of the most popular stablecoin, tether (USDT), said they have reached a settlement of legal proceedings with the New York Attorney General's Office.
"After 2.5 years and 2.5m pages of info shared, we admit to no wrongdoing and will pay USD 18.5m to resolve this matter," the exchange said today, adding that "the settlement amount we have agreed to pay to the Attorney General's Office should be viewed as a measure of our desire to put this matter behind us and focus on our business."
The settlement resolves allegations about public disclosures related to a loan Tether made to Bitfinex when Bitfinex was encountering challenges accessing approximately USD 850m in Bitfinex funds held by a payment processor in 2018. As reported, Bitfinex said it repaid the loan, including interest.
"The Attorney General's Office concluded, in essence, that we could have done better in publicly disclosing these events. Contrary to online speculation, after two and half years there was no finding that Tether ever issued tethers without backing, or to manipulate crypto prices," the company said.


2021-02-23 13:39:00

Linas Kmieliauskas

Cryptonews