XRP Retreating Again – Crypto Daily™
On Tuesday, November 10th, the XRP rate is decreasing again. The cryptocurrency is generally trading at 0.2511 USD.
On D1, the pair keeps going sideways. The price has bounced off 50.0% Fibo and is testing 61.8%. A breakaway of this will mean the beginning of an uptrend. The MACD histogram has neared zero – which, again, might be interpreted as a signal for growth. The aim of the development of the ascending dynamics after a breakaway of 61.8% remains near 0.3000 USD.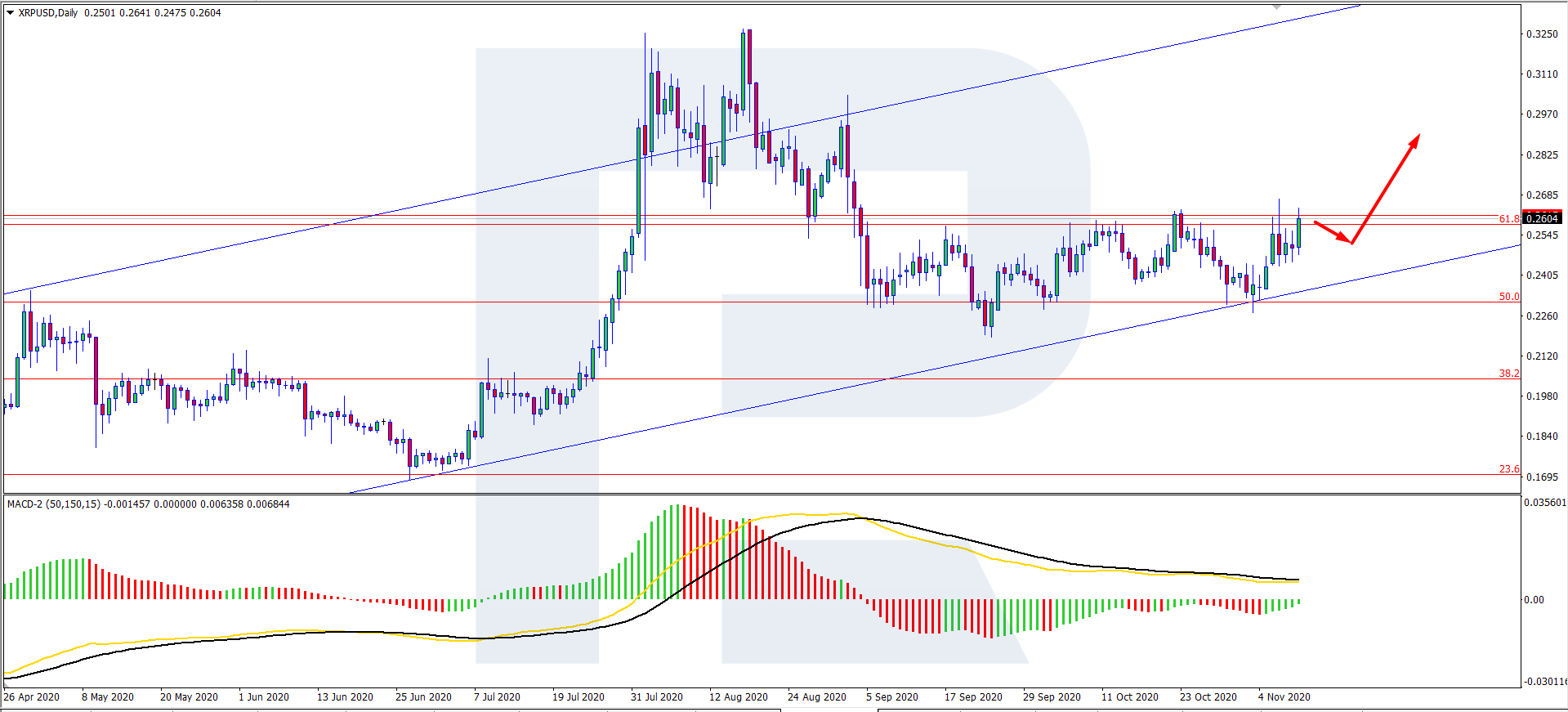 On H4, the quotations remain in a flat. The crypto asset is currently testing the resistance level; a breakaway of the level will mean the beginning of an uptrend. The Stochastic has formed a Black Cross near 80, which might indicate a probability of a bounce off 61.8% Fibo. The aim of the pullback might be the lower border of the channel. After the correction, the pair may again test 61.8%, break through it, and go on growing. In the long run (regardless of the news), the tech analysis of the pair still promises an uptrend.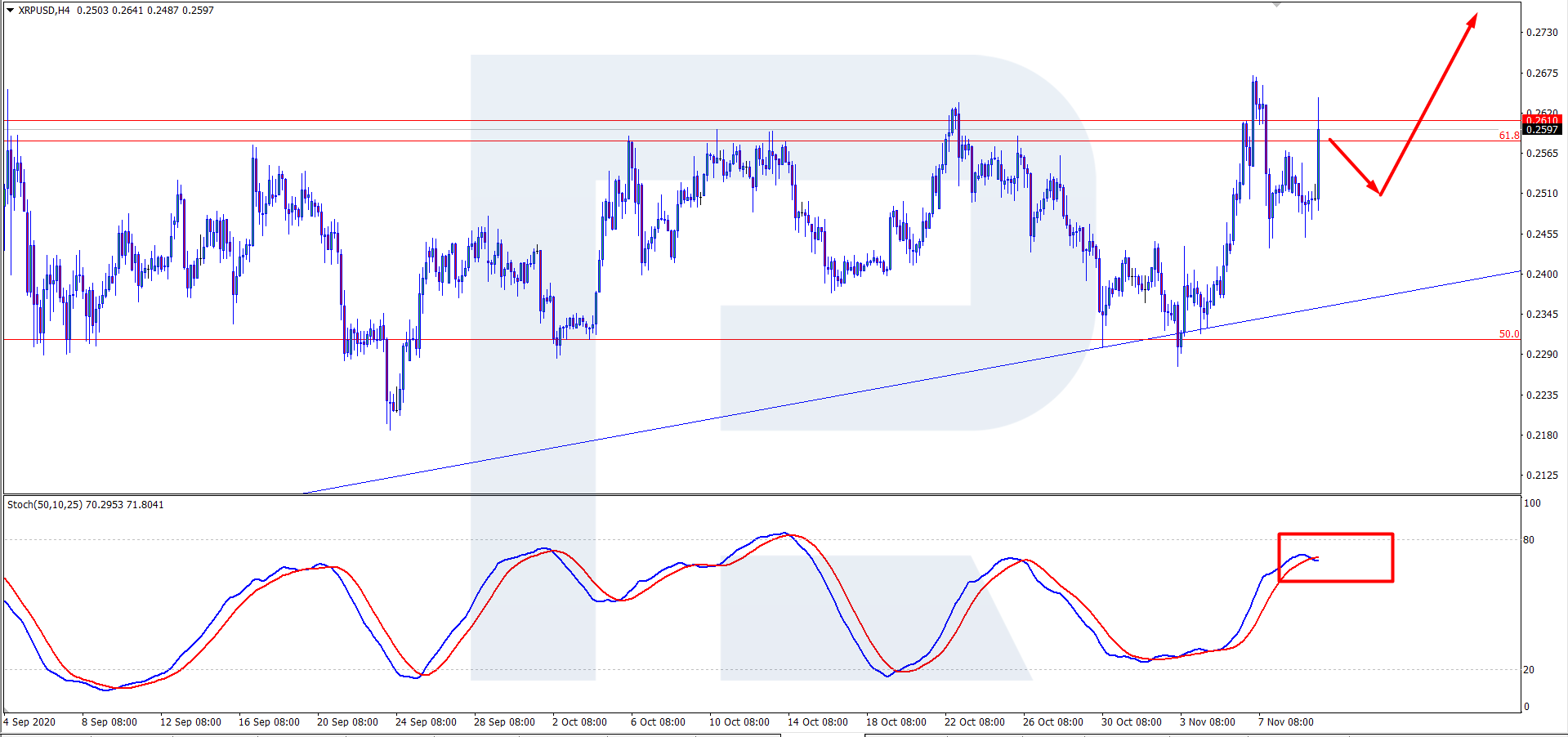 Ripple has opened regional headquarters in Dubai, highlighting its idea of leaving San Francisco, where it is situated now. An active office in Dubai will allow Ripple to "grip" tighter on its the Middle East and North Africa markets.
The headquarters of Ripple is situated in a large financial center of Dubai, DIFC, that acts by its own legislative, regulatory, and justice system. Another bonus is a tax-free regime, for foreigners as well.
Simultaneously, Ripple keeps looking for an optimal judicature to leave San Francisco. The company is currently in the midst of several trials, the "stumbling block" being the status of the XRP. Complainants state that Ripple sells unregistered securities, which Ripple, clearly, denies; anyway, the problem is in the vague formulations of SEC.


2020-11-10 11:14:14

Dmitriy Gurkovskiy

Crypto Daily™

Source link